SWIMMING
Open water swimming is becoming a more popular as events such as the British Gas swim series introduce us to this exhilarating pastime. Open water swimming is great fun but it's also an extremely challenging sport. There are many places in Wales where open water swimming can take place, including some of the more picturesque locations in Wales, a favourite of mine is the Gower Peninsula.
On a personal level I have over 30 years experience of open water swimming, my first event was the annual classic, the Aberavon Round the Pier Swim in 1984 but I've also swum regularly in open water as a triathlete & quadrathlete. Originally I came from a running background so had to learn to swim the hard way, learning by my mistakes and although I never regarded myself as a strong swimmer I exited the swim section at both the European and World Quadrathlon championships in the top 10.
As a triathlon coach I have coached many group sessions and have seen many 'first timers' that I have coached progress to becoming coaches and international athletes themselves. In 2003 I took members of my early morning 'Triathlon Academy' swim lane (Adrian Edwards, Aled Thomas & myself) to the first ever British Aquathlon (swim & run) championships and we came away with a team gold medal. Whether swimming for leisure or to race I can provide personal training and coaching to the highest standard. For more information or to discuss your individual needs my contact info is below...............
CLICK HERE TO EMAIL Dai Richards @ PERSONAL TRAINER WALES
Tel 0797 457 4167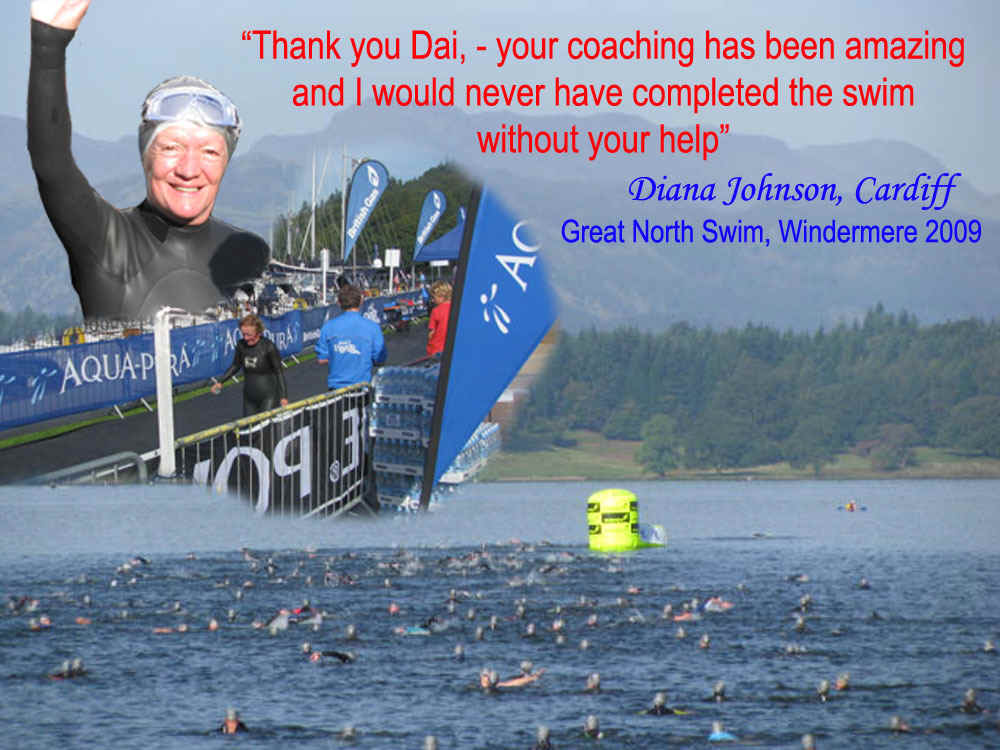 *****
Dai - Just back from the Cotswold 113 at the weekend, 37 mins for the swim which is a massive improvement on last year!!! - Simon Rex
*****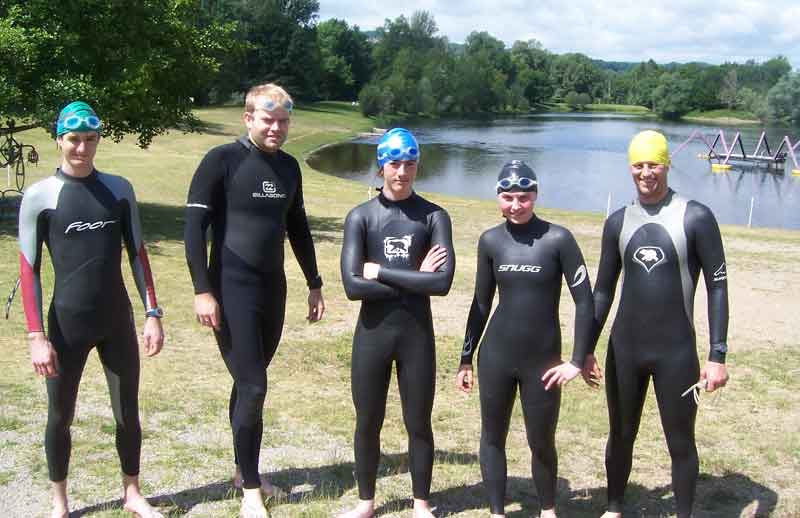 Swim training at Celtic Tri Training Camp 2006
Huw, Stuart, Dale, Teri & Dai