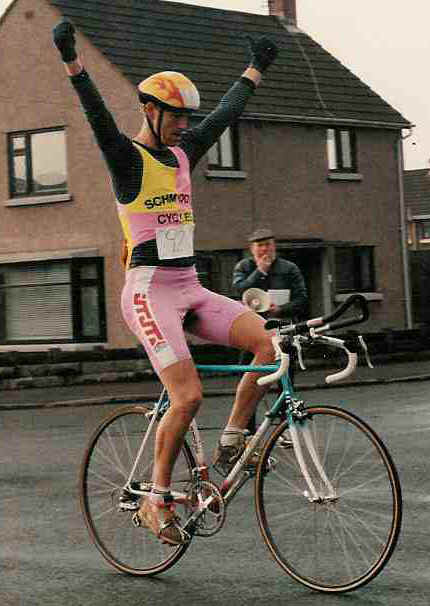 Dai Richards
winner Llanelli Duathlon 1991
Climbing the hairpin bends coming out of Heol Senni in the Brecon Beacons one day, I saw the flash of another cyclist going in the opposite direction followed by a support vehicle. Later on in the ride I saw the same vehicle preceded by young Nicole Cooke who 3-4 years later went on to win a gold medal in the Beijing Olympics along with another Welsh rider Geraint Thomas. The Brecon Beacons is just one of the wonderful cycling areas in south Wales which our top riders use when they are training at home.
Cycling is a fantastic sport and even if you are not a competitor it can help improve your fitness and lifestyle, there is little stress on the body itself, it's a great fat burner and an excellent means of seeing our beautiful countryside.
As a cycling coach or guide I can show you some of the great routes in Wales. Whether your looking for a short or long ride, a fast or slow ride or just a partner to help with motivation I can help. You'll discover new areas, new hills to conquer and find hidden roads. I'll show you how to pace yourself on a long ride, when to introduce fast sessions into your training programme and how to plan your own training regime.
I have over 25 years of cycle racing and training and individual rider & group coaching behind me. I've represented Wales in cyclo cross, mountain biking, triathlon and duathlon. I was a sponsored rider for 5 years regularly racing against, and occasionally beating professional riders. I've also taken part in cycle races, time trials and many many group rides. Although I've a wealth of experience I think the most important cycling skill I've learned is how to enjoy it ! Please see below for the services I can offer and my contact information
Dai Richards